Cats Best Organic Cat Litter
Cats Best Organic Cat Litter is a clumping, biodegradable litter. It uses a unique technology refined active wood fibers as a clumping litter. Odours and liquids are absorbed effectively and encapsulated deep inside the litter – up to 7 times their own weight. This means that the Cats Best Cat Litter can remain in the litter box for up to 5 weeks before a complete litter change is needed!
Stops Odours

Completely biodegradable

Long Lasting – 36 days for one cat

Toilet Flushable*

Cats Best Cat Litter is made using PEFC certified secondary wood raw materials from the timber industry, which means no trees need to be felled to make it.
* Please observe local disposal regulations
Use and Disposable of Cats Best Organic Cat Litter:
1. Filling: Fill the tray with Cat's Best cat litter up to a height of 5-7 cm.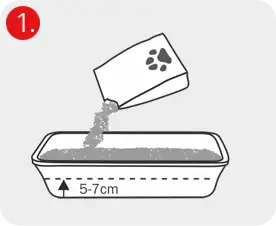 2. Cleaning: Remove clumps and solid excretions regularly. The Cat's Best cat litter shovel is designed especially for the easy removal of clumps.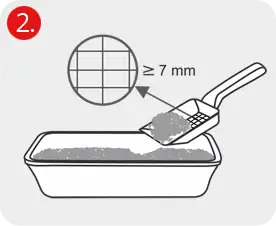 3. Complete change: The weekly cleaning of the cat litter tray is a thing of the past. A complete change of Cat's Best cat litter lasts for up to five weeks.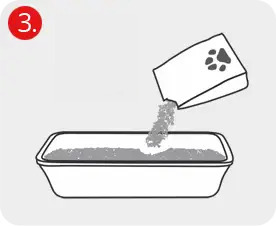 4. Disposal: Dispose of the litter and solid waste with the household waste. Individual lumps can also be disposed of via the household toilet, as they dissolve immediately in water. Please observe the local disposal regulations.